I detest abuse, have written about it in "Musings", and will continue to write about it. Rape, and especially the justification of rape by blaming it on women, is especially contemptible. It is also subhuman.
Well, This Is What I Think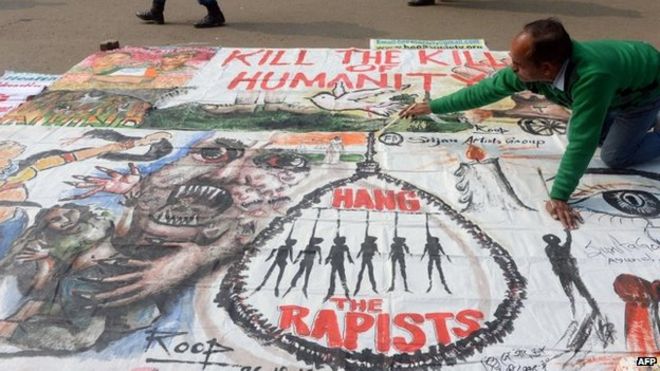 A 14-year-old Indian girl has died and her mother was seriously injured when they were allegedly thrown off a bus by the staff who tried to molest them.
Three men, including the bus conductor and his assistant, have been arrested.
The girl was travelling in Punjab's Moga district along with her mother and younger brother. The bus had a few passengers at the time of the assault.
The crime is horrifyingly reminiscent of the widely December 2012 gang rape where a 23 year old student was assaulted on a bus in Delhi and subsequently died from injuries sustained during the attack. The crime shocked India and the world and raised an ongoing public debate over the treatment of women in the country.
In the latest incident, the girl's family had boarded the bus from their village to…
View original post 566 more words